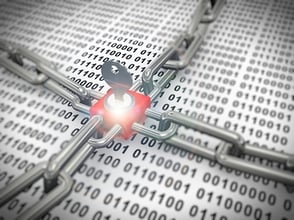 Gaining access to your data may require know-how.
Reduce the risk of medical errors. Take charge of your health. Improve communication with your healthcare providers. The benefits of having access to your own health information are both numerous and proven.
Yet even as more clinician offices invest in technology that makes storing and sharing data easier, the majority of American patients don't have all of the data about their tests and procedures, doctor's check-ups and wellness visits.
That dearth of data isn't for lack of patient interest, either. More than 7 out of 10 American adults have tracked a health indicator for themselves or for someone else, and 21 percent of people use some sort of technology to track their personal health data, according to a survey by the Pew Research Center.
If more healthcare providers have the means to share data and more patients are showing an interest, why is getting ahold of health data such a frustrating endeavor? The patchwork nature of the modern healthcare system is one major barrier.
"Healthcare currently has a very fragmented delivery system."
"Healthcare currently has a very fragmented delivery system, and there's no question that that fragmentation leads to patient frustration," Darren Dworkin, chief information officer at Cedars-Sinai Health System, told the Los Angeles Times.
Simply put, there's no one-stop solution for securing all of your health data at once. But even patients willing to request data at each point of care will often find that they're met with resistance. That's because as technology reshapes how health data is stored and shared, many myths persist. Here's what you have to know so that you can secure the info you need.
Myth #1: Sharing personal information violates HIPAA
The Health Insurance Portability and Accountability Act requires your doctor to safeguard your health data, but it doesn't block you from getting that information for yourself. But try to request a medical report at the doctor's office, and the person at the front desk may evoke HIPAA as a reason not to comply.
"For far too long, too many have misunderstood or hidden behind HIPAA," Linda Rosenberg, president and CEO of the National Council for Behavioral Health, told Government Health IT.
Knowing the law makes it easier to counter when someone at your doctor's office hesitates about sharing your file with you. In fact, HIPAA guarantees patient access to all medical records, and in 2009 the law was amended to include electronic copies. Giving you access to your health data isn't violating HIPAA, it's complying with it.
Myth: #2 You'll get stuck with a stack of photocopies
As long as your doctor has an electronic version of your health data, it's your legal right to receive that data in the format you want. That means you can skip the huge stack of photocopies that might be offered (along with the photocopying fee that's typically applied) and instead ask to have the information shared with a USB stick or direct email address.
"Having all of your data together can make it even more meaningful."
Some clinician offices might be accustomed to only sharing paper files, but having your medical data in an electronic format makes it easier to input into other programs and apps, including a personal health record. Having all of your data in one centralized place can make that data even more meaningful, as you're able to better glean health trends and spot issues that you might want to discuss with your healthcare providers. So before the doctor's office defaults to paper copies, speak up about which format works best for you.
Myth #3: If your doctor is resistant, you're out of luck
If you've ever gotten into a back-and-forth argument about your legal rights at the doctor's office, you know how frustrating it can be to gain access to your data even when the law is on your side. Rather than talk in circles, you can arm yourself with helpful documents at GetMyHealthData.org, a site run by a not-for-profit patient advocacy group. The files there outline exactly what data the healthcare provider is legally required to share and in what formats, and the info can be downloaded or emailed directly to your doctor.
If you're still hitting a brick wall in your quest for accessing your health data, ask to speak with another member of the staff. Not everyone in the front office may be properly trained on the ins and outs of HIPAA compliance and electronic file sharing. Elevating your request to a manager can be an effective way to both get the info you need and illustrate the need for more training.