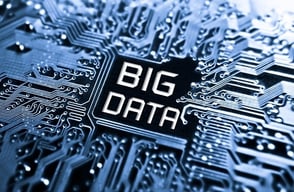 Data aggregation has the potential to improve patient outcomes.
Data aggregation is the holy grail for some large healthcare networks and accountable care organizations (ACO). Increasingly, these massive networks of providers are investing in efforts to gather and synthesize vast amounts of data from a sprawling number of sources.
Though health IT has matured exponentially over the past few decades, data aggregation for ACOs remains a long way from its ultimate potential. In time, ACOs and large healthcare networks will be able to view health data in real time in order to maximize business processes and strengthen population health.
Here are five ways that data aggregation can help ACOs and large healthcare networks reach the next level.
1. Pair patient problems with problem solvers
By parsing data across multiple practices and hospitals, ACOs with access to reportable, patient data can easily identify which patients with unique care needs might be best suited to see certain specialists.
For example, Allina is an ACO that uses data from 42 sources to match high-needs patients with the best possible providers.
"With our ability to identify just who these patients are out of the several million who access Allina in a given year, we can define a panel of like patients and match them up with caregivers and care managers who can most positively impact the care they're receiving," Ross Gustafson, former vice president of performance resources for Allina, told Modern Healthcare magazine.
"Refining set protocols can be difficult to do at an individual practice."
2. Refine protocols
Big data doesn't only aggregate patient outcomes, but also the procedures and protocols that contributed to those procedures. With that data at their fingertips, ACOs and large healthcare networks can analyze and identify the protocols that are actually delivering the best outcome.
Refining set protocols can be difficult to do at an individual practice in part because the population is more limited and in part because looking past a patient's multiple care factors can be tricky. But aggregating data allows a clinical analyst to be able to sift through those differences to zero in on the protocols that make a positive difference. Those findings can then be applied across the ACO or healthcare network, potentially bolstering outcomes for the entire population.
3. Help prioritize high-risk patients
Many private clinicians serve a population that numbers well into the thousands. That can make identifying and targeting high-risk patients who might be juggling multiple conditions with varying levels of severity both time-consuming and overwhelming. Data aggregation allows ACOs and large healthcare networks to deploy sophisticated algorithms that can quickly identify those patients with multiple diagnoses. The algorithms can also, by weighing different factors based on their symptoms and severity of illness, prioritize those patients who have the most urgent risks and care needs. That means clinicians spend less time sifting through patient records and more time treating patients who need higher levels of care.
4. Reduce costs and inefficiencies
Sharing data across providers can yield protocol insights and improve patient outcomes. Both of those things can help large networks and ACOs reduce costs, as more effective, targeted care weeds out inefficiencies and helps stamp out unneeded expenses. When patient data shows that a chest scan is typically unnecessary for someone presenting with a set condition, for instance, and a clinician opts to forgo the procedure, that saves the patient and provider both time and effort. For patients with high-deductible or coinsurance plans, that more refined protocol and data-driven care plan can also save them money.
"Each meaningful measure helps buoy the population's health."
5. Improve population health
The many benefits of data aggregation across an ACO or large healthcare network can contribute to an overall improvement of the population health. That's because when patients are part of a system that uses data aggregation, they're receiving more targeted care using continually evolving protocols and with fewer risks of redundancies and inefficiencies. Patients are more likely to be identified if they're high-risk or high-needs and properly directed to the appropriate provider. Each of those meaningful measures helps buoy the health of the people served by the ACO or large healthcare network at a population level.