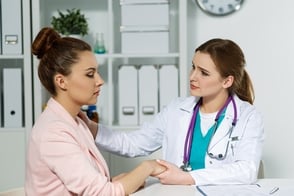 Being misdiagnosed happens more often than most patients think.
While it's impossible to pinpoint the exact number of misdiagnosed patients, it's a problem that may be more common than you think. For major illnesses, studies of autopsies show the error rate can be as high as 20 percent, according to an analysis by The New York Times.
Yet patients can play a key role in making sure doctors nail the diagnosis. Remember, when it comes to figuring out exactly what ails you, you and your doctor are a team. Here are five ways to make sure you're helping your doctor as much as possible to keep misdiagnosis to a minimum.
1. Track your symptoms
Sharing an accurate picture of your symptoms with your doctor is a crucial first step to getting a proper diagnoses, so don't rely only on your memory. Before your appointment, set aside time to make a detailed list of exactly what ails you. Try to be as specific as possible and note things like severity and frequency of the symptoms as well. Is the ear pain more dull or sharp? Does it last for 5 or 10 seconds at a time? Is it worse at certain parts of the day? Knowing that info can help your doctor parse symptoms and find a diagnosis.
"You'd be surprised how frequently patients come to me and then maybe an hour later, I learn 'oh I forgot to tell you something' and that thing they forgot is really important," Charles Cutler, MD, chair of the American College of Physicians' Board of Governors, told Web MD.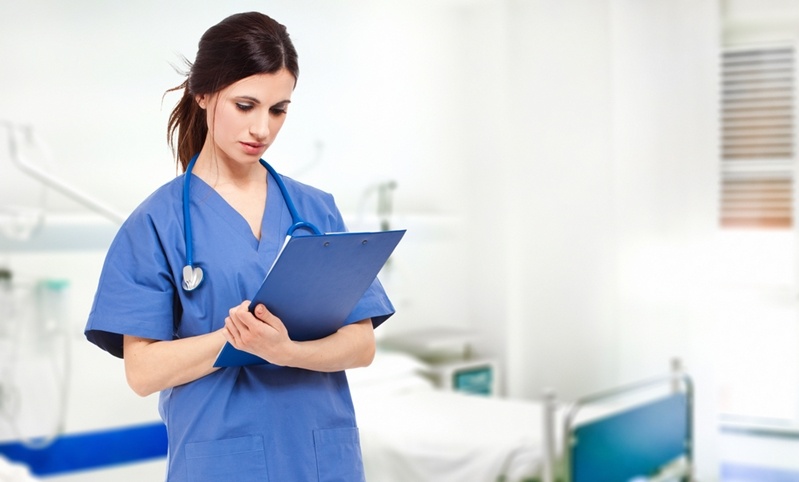 2. Know your medical history
When you have a full and complete record of your own health, it makes it easier to put your symptoms into context. Even minor issues, such as never having chicken pox as a kid or getting strep throat multiple times a year, can make figuring out larger illnesses easier. A personal health record can make managing your medical data across all of your doctors and providers much easier. It also means when your current doctor starts asking questions about your medical history, you'll have those answers at your fingertips.
A personal health record can also store notes and information about your family's extended health conditions. If you're headed to the doctor with crippling stomach pains, for instance, you might not think to mention that three of your aunts had celiac disease. Yet having easy, secure access to that information means you're more likely to mention it when the doctor asks what health conditions are common in your family tree.
3. Be prepared if you see a specialist
Starting with a specialist can be a daunting task, because that new doctor doesn't have a sense of your health or medical history. The more information you can provide a specialist, the better the chances that your next tests and procedures will be targeted at properly diagnosing exactly what's bothering you. That means heading into your appointment with a full list of all of your prescription medications, including up-to-date dosages and start dates. You can also speed a diagnosis by having information about your latest blood draws, x-rays, MRI and scans.
Coordinating access to that information with your primary care physician can be a time-consuming task, especially if you're stressed or anxious about your current health situation. So consider setting up a personal health record now, so you'll have all of your medical information in on secure, streamlined place to share with a specialist if you need to in the future.
"Keeping track of treatment plans might prove tricky when you're feeling sick."
4. Review protocols and treatment plans
When you leave your doctor's office with a diagnosis, you'll likely have a treatment plan. That might mean taking a certain medication for a set period of time or getting a certain amount of rest or physical therapy. You'll want to review that information periodically and track your symptoms to make sure you're improving as expected. If your doctor says a prescription should alleviate your symptoms within a week, but you're still miserable 10 days later, it's time to call for another appointment.
Keeping track of exactly what the prescribed treatment is might prove tricky when you're feeling sick or miserable. Consider taking a loved one along with you for support and try to get the treatment plan in writing. If you have a personal health record, you'll be able to store and review those notes whenever you need a refresher on exactly what the doctor said and spot any signs that the diagnosis doesn't fit your sickness.
5. Speak up if something seems wrong
Yes, your doctor has extensive medical training. But if you have a nagging feeling that something is amiss with a diagnosis, don't hesitate to speak up. Your doctor should take the time to listen to your concerns and either explain his reasoning more thoroughly or suggest an alternative course of treatment. If you feel your doctor isn't receptive to your questions and concerns about the diagnosis, consider seeking out a second opinion. One Best Doctors study found that more than 40 percent of second opinions resulted in diagnostic or treatment changes.