I write a lot of idealistic pieces about how technology and data analytics are going to change the healthcare industry for the better. I honestly do believe they will, but most medical businesses appropriately focus their budgets on projects and fixes associated with their current IT and software systems. This is because the alternative is usually a costly data migration, system implementation and training cycle that creates chaos in an office where the primary focus should be patient care. The clash between the status quo and adopting cutting edge technology with new workflows is constant in any medical practice. Yet, no responsible practice administrator would risk their job and the operational stability on unproven solutions.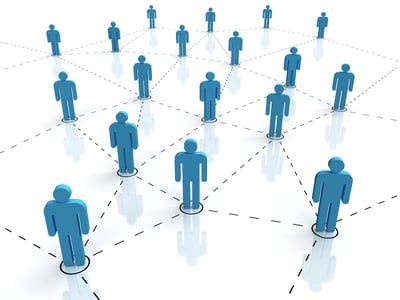 One key is to make connections between provider systems to improve data flow for better outcomes.
Healthcare technology companies are attempting to prove their solutions can disrupt (or change for the better) business as usual at medical practices by developing products that have an end goal of better health outcomes for patients. But, when will a patient diagnosed with a certain condition expect a treatment plan formulated by proven, population health data and a quicker return to a health standard of which they are accustomed prior to the health incident?
We can expect deidentified population health data to be consolidated and aggregated in a manner that affects the way a treatment is currently being performed within the next few years. It may already be happening at some more technically advanced networks with larger patient populations, and practices who refuse to embrace technological advances will either adapt or face a decline in business. Refined treatments based off of nationally collected data will take a few more years to be properly implemented into clinical tests, and once results are proven, those results will need to be published in respected medical journals to influence teaching methods in medical schools and the current practices of licensed professionals. This is also dependent on the changes or elimination of the Meaningful Use program.
Treating a more complex syndrome or rare condition would take more time to improve than something like diabetes, which affects more than 29 million people in U.S. alone. Nationally collected data on blood glucose numbers paired with medication lists could show a trend that might influence a medical provider to reconsider their prescribing habits, and thus more quickly implement a better proven outcome.
Only when an established foundation of interfaced software is in place can the data flow through the proper secure channels and to get in front of the right people can we expect better outcomes for the population's health. Healthjump is working everyday to establish those connections between medical practices, ACOs and other businesses. I know that there are other companies out there with the same goal. So, better health is on the way for patients, and it won't be too long before we all begin to see the changes in the way healthcare is administered to provide the results of all of the efforts of the software developers, clinical analysts, and everyone else in the care continuum have been working towards.