Associations ask for shorter reporting period amid rising attestation numbers
With 2015 underway, many healthcare providers have started retooling their resources to focus on rising Meaningful Use objectives in Stage 2. As doctors make use of patient portals and electronic health records, they stand to earn substantial financial reimbursements for their efforts.
Determining the role of portals in data integration
Over the last few years, the adoption of patient portals has grown as the platforms gained popularity among hospitals and medium- to large-sized health systems. The shift to value-based care over quantity-based services has providers looking to improve patient engagement strategies and health data integration programs.
"Will patient portals solve the healthcare industry's integration problem?"
However, there is still debate over what role patient portals will play in the future of integration. EHRIntelligence explained that these systems represent a strong, proactive approach to getting people invested in their own well-being. The data shared on secure portals can be leveraged when making clinical decisions with primary care physicians, empowering patients to take responsibility for their health.
In addition, portals provide deeper understanding of an individual's interactions with clinicians. The information integrated into the online platform can be integral to determining the optimal pathways for recovery, placing more emphasis on coherent healthcare communication.
Despite the important role that patient portals play in the industry, EHRIntelligence noted that the lack of universal standards could potentially hinder implementation. But looking at the success of EHR adoption among doctors, it is clear that portals are here to stay and will improve Meaningful Use endeavors.
Federal officials report rising attestation numbers
Near the end of 2014, many healthcare pundits pointed to low Stage 2 attestation numbers as indicators that Meaningful Use was slowing down. But recent data reports from the U.S. Centers for Medicare and Medicaid Services, in addition to the Office of the National Coordinator for Health IT, revealed improvements in attestation.
FierceEMR reported that nearly 80 percent of hospitals eligible for Stage 2 successfully attested to the incentive program's requirements. According to the ONC's Dawn Heisey-Grove, the health systems had completed two years of Stage 1. Fifty-six percent of the eligible hospitals were Stage 2 eligible, with 77 percent of those attesting through November 2014.
Heisey-Grove explained that most hospitals attest after the fiscal year of 2014. As a result, the close of February could produce higher attestation numbers that previously expected. Through the beginning of January, more than 1,800 eligible hospitals and 16,300 providers have successfully attested to Stage 2, according to the CMS.
"It is very encouraging to see that enough providers were able to implement the software to get this high a percentage actually able to demonstrate Stage 2, based on the software that is available to them," Elizabeth Myers, Office of E-Health Standards and Services at CMS, told FierceEMR. "Our big concern over the past year has been the availability of software that is necessary for all providers to participate in the program. This means that the software availability issue is resolving, slowly but surely."
Opponents to Stage 2 want shorter period
According to officials from the American Medical Association, College of Healthcare Information Management Executives and Medical Group Management Association, the weak attestation numbers from the end of 2014 indicated a need for shortening the reporting period in 2015.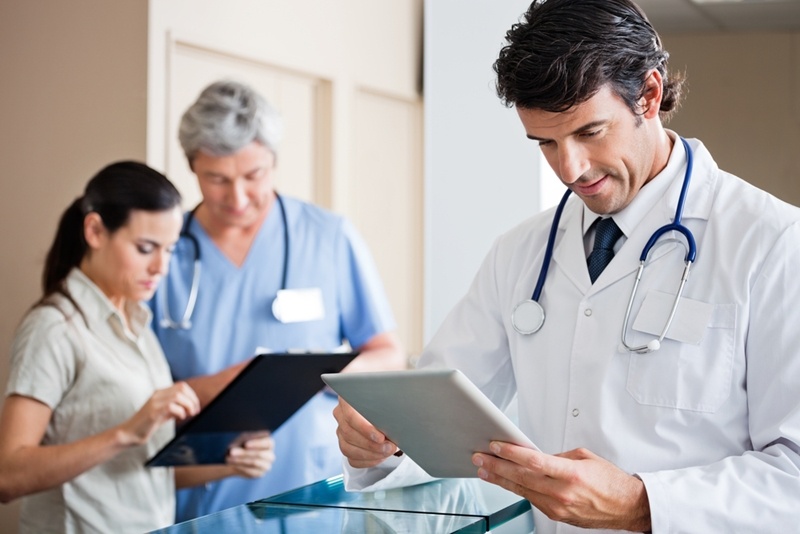 CHIME President and CEO Russell Branzell believed that the 365-day period is far too long for providers to maintain progress with Meaningful Use. Instead, eligible health systems should have a shorter period to better work with EHRs, online portals and other technologies to engage and empower patients.
However, with rising attestation numbers, it remains to be seen how CMS will react to calls for changes to the program.