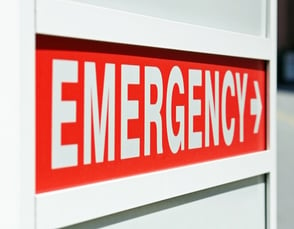 Interoperability and usability rank low on EHRs used in emergency departments.
Health IT and EHRs hold enormous promise for patients being treated in emergency departments: They can make patient information available any time of day and even when primary care offices are closed, allow doctors to get an accurate and complete patient history even if the patient is unresponsive and integrate all care and treatment details into a unified record that can be closely monitored and followed by the primary doctor for better long-term care and healing.
So why are so many emergency department staffs so frustrated by EHRs? Because adopting enterprise EHR systems to the emergency department is a major burden, and the resulting tools are clunky and not customized to suit the needs of the department. Interoperability and usability continue to drag down productivity, efficiency and staff satisfaction in this part of the hospital.
A Black Book survey of nearly 750 emergency department administrative and nursing managers and more than 1,100 emergency department physicians showed pervasive dissatisfaction with EHRs, specifically in regard to both interoperability and usability.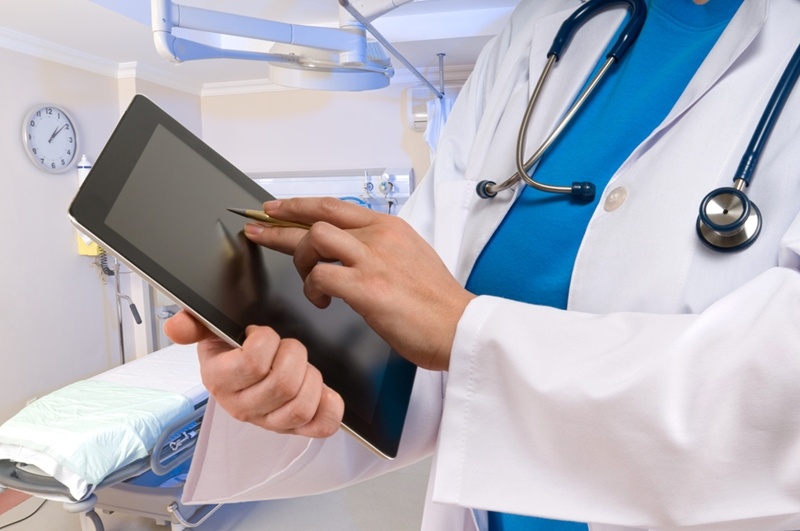 Some 90 percent of emergency department managers and physicians reported that they're forced to make do with generic EHR systems that aren't tailored to the emergency department or that they've been denied budget requests to purchase or replace emergency department information systems.
EDIS are EHR systems that are specifically designed and tailored to manage the workflow and data of emergency department patient care, operations and outcomes. Of those hospitals that did have EDIS in place in the emergency department, 72 percent of respondents are still dissatisfied with the interoperability of the system.
"Eighty-nine percent of emergency department leaders believe their hospitals rushed to purchase new electronic health records and ED systems between 2010 and 2013 for meaningful use dollars, just to see productivity fall, liability rise and connectivity stall," the Black Book researchers concluded.
"Task-switching increased dramatically when physicians used a commercial EHR platform."
EHRs invade the emergency room
While EHRs have long been gaining traction in hospitals and clinical practices, they've also gained major foothold in emergency departments across the country. An analysis by the Centers for Disease Control and Prevention found that EHR use in emergency departments surged 84 percent between 2006 and 2011, and EHR use jumped from 29 percent to 73 percent in outpatient departments.
Yet increased use doesn't translate to increased satisfaction. Many physicians and administrative staff find that using an enterprise EHR under the specific demands of the emergency department can reduce speed and efficiency, possibly even compromising patient care.
In one study published in the Annals of Emergency Medicine, university researchers measured the amount of task-switching that happened when emergency department staff used a commercial EHR platform and found that task-switching dramatically increased, which could have a direct negative impact on patient safety. Task switching has been correlated with higher errors and more distracted decision-making.
Enterprise EHRs that have been modified for the emergency department can even cause more harm than good, some doctors feel.
"In the emergency department, all of them result in lower productivity and difficulty with staffing and staff retention, as well as difficulty in managing patients that are coming into the emergency department," James Augustine, M.D., an emergency physician, told Health Data Management magazine. "We have technology that requires a lot more time and attention than those clinicians want to give it."
New tools for tailored solutions
Given the specific needs of the emergency department when utilizing health IT, many experts feel that the common practice of modifying enterprise EHR for this department will die out. In its place, the industry is expected to give way to cutting-edge EDIS systems that are tailored specifically to meet the demands and desires of emergency department physicians and administrative staff.
"Most best of breed EDIS solutions, not all, are fined tuned for the emergency department environment and workflows. In contrast, enterprise EHR solutions have typically been very generic with difficult customization processes and long implementations for emergency departments," Doug Brown, managing partner of Black Book, said in a statement.
Brown pointed to projections that the EDIS market may reach $420 million by 2018, up from $235 million this year. The surge in EDIS replacements is expected to begin in 2016.
No matter when the replacement surge truly begins, it's clear that EDIS vendors that are paying attention to physician concerns will have to put a firm focus on interoperability and other issues that are driving down satisfaction among emergency department staff. In that way, the second wave of health IT to enter the emergency department could promise tailored solutions that will actually streamline operations and bolster patient care and outcomes.