Technology should complement, not supplant, patient communication.
Computers and tablets are now commonplace in the exam room, and the increased use of EHRs mean doctors naturally spend more time looking at screens during patient visits than they have in decades past. That's not a bad thing: EHR use has been shown to boost coordinated care, reduce medical errors, provide safer care, lead to more accurate diagnosis and enable safer prescribing, according to HealthIT.gov.
Yet technology can be a double-edged sword when it comes to patient-provider communication. While patient portals can make it easier for patients to safely and easily ask questions or access doctor's orders, when doctors use technology too much during visits, it can lead to lower patient satisfaction.
When researchers at the University of California, San Francisco studied encounters between 47 patients and 39 doctors at a public hospital, they found that doctors who spent more time using computers tended to make less eye contact with patients. They also engaged in more corrective behavior, such as telling patients they're mistaken about their medical histories or correcting which type of medication they believe they're taking.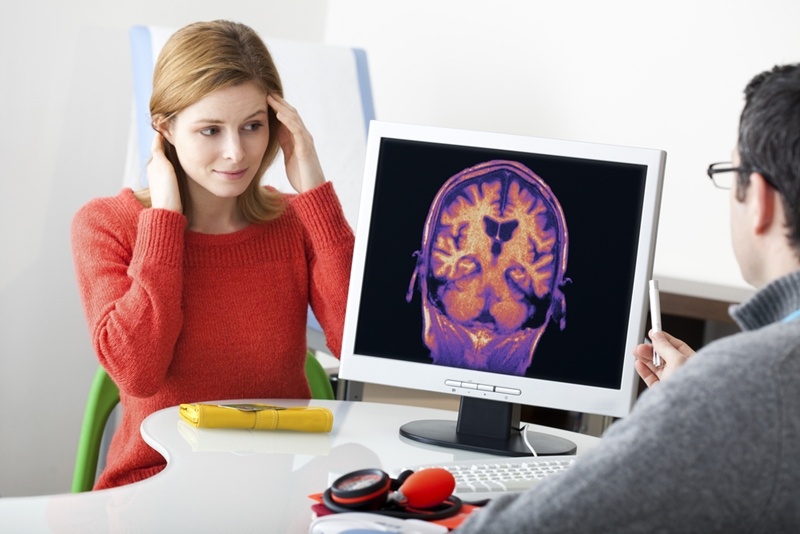 Neda Ratanawongsa, M.D., the lead researcher of the report, notes that corrective behavior can be an important safety and quality control. "For example, a primary care provider says, 'No, the cardiologist actually wants you to stop taking that medication.' Electronic health records give important health information to clinicians, which may help safety net patients with communication barriers like limited health literacy and limited English proficiency," she told Reuters.
Yet this type of behavior can also build a negative rapport, particularly when coupled with decreased eye contact. When patients were asked to rate their satisfaction following the visit, more than 80 percent of patients who saw doctors with low computer use reported that they received excellent care. For doctors with high computer use, just half of the patients considered the care excellent.
Patient satisfaction isn't only imperative to a successful clinical practice, it can also mean the difference between someone hewing to a prescribed course of care or not. To make sure technology is helping foster strong communication between you and your patients, consider these tips:
1. Mind your non-verbal cues
"Patients are greatly irritated when their doctors appear hurried," Ken Davis, M.D., a family physician in Conroe, Texas, told Family Practice Management. "It's important to make each patient feel that they are the center of the universe." To help create that feeling and increase the odds that a patient will open up about a difficult problem, Davis is careful to avoid non-verbal cues that signal impatience, such as checking the time. If you find that you're glancing at the time on an EHR, step away from the tablet or computer.
2. Minimize interruptions
Yes, it's important to correct a patient who rattles off the wrong medications or describes a medical event incorrectly. You need to gently describe the correct information or course of action, to make sure that the patient receives the proper care now and in the future. But resist the urge to interrupt in the moment, saving those corrections for a natural break in the conversation. Research shows that most patients are interrupted an average of 18 seconds into their opening statements, cutting their initial thought short more than 75 percent of the time.
"When people are paying attention to the same thing at the same time, you get the best transmission of information."
3. Share the screen
If it's possible, position the computer screen or tablet so that both you and the patient can see the information. "When people are paying attention to the same thing at the same time, you get the best transmission of information," Richard M. Frankel of the Indiana University School of Medicine, Indianapolis, told Reuters. And if you take the time to explain to patients why you're using the computer and what information you're looking at, it can keep the patient engaged and feeling like his or she is part of the conversation, even if your eyes are elsewhere.
4. Delegate effectively
Given the added time pressures placed on physicians, it can be hard to think about slowing down and communicating more during a patient visit. "Perhaps the best thing we can do as doctors is to spread the listening, caring and healthcare to other members of the healthcare team," Atul Grover, M.D., chief public policy officer of the Association of American Medical Colleges, told the Wall Street Journal. Train nurses and physician's assistants on how to effectively use EHRs and prioritize what information you'll need to see in advance of your time with the patient. Consider, too, whether some staff members could be trained to better handle routine care, such as medication instructions, to free up more of your time for in-depth patient communication.