The Healthjump Social Site is designed for people to find or create peer groups in which to share their experience and discuss topics of interest. It is secure and anonymous, which makes it an appropriate place to maintain meaningful conversations on subjects that may be sensitive. Interested? Here are a few tips on how to start!
First, log into Healthjump and click the Social button on the green vertical bar to the left of your Dashboard. You will arrive at a screen that looks as follows: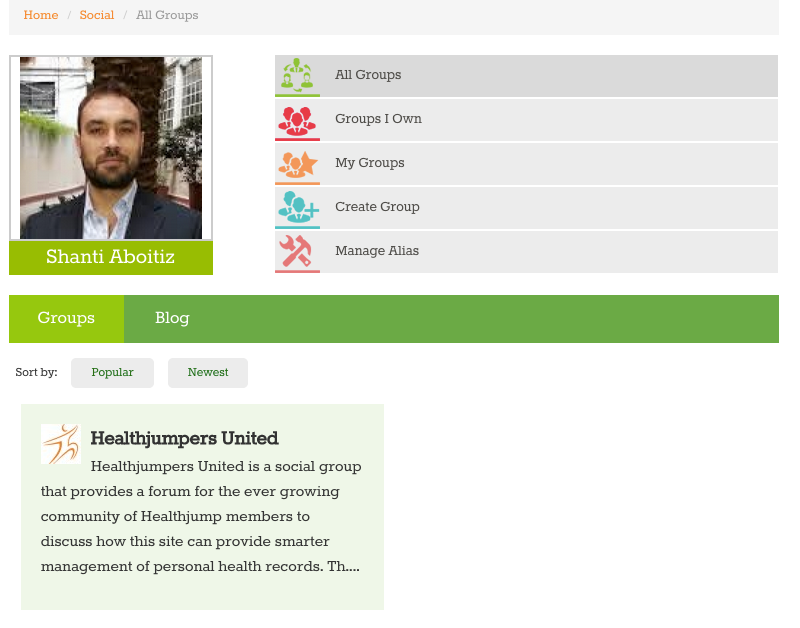 You are now in your Healthjump Social Home. Below your profile you will see groups you can join or Blogs that you can subscribe to. Just browse and click according to your interests. Once inside a group you can post comments on the Group Wall or reply to comments made by others.
To create a group, click on the "Create Group" button to the right of your profile picture. You can then fill out group information in the fields bellow: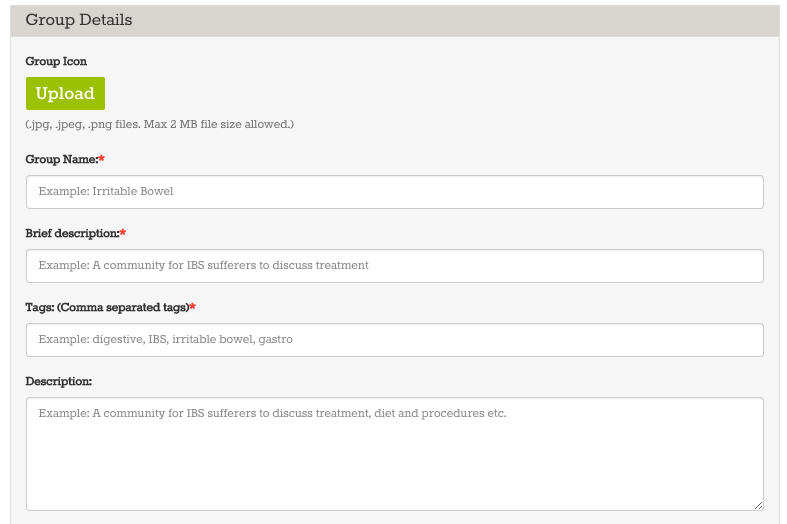 Finally, you can choose between 3 group types: Closed, Open or Public. A closed group is only accessible by Healthjump members invited by the owner of the group. An Open group can be joined by any Healthjump member and a Public Group Can be joined by non-Healthjump members through a public URL.
Finally, before you click on the "Save" button, you may choose to form the group under an Alias. Healthjump members may form or join groups and make comments or replies with their real name or under any of the aliases that they create for themselves. To create an alias, click on the "Manage Alias" button on the right of your profile picture.
You have now created a social group. Invite members you know to join, post interesting material and receive updates when other members post or reply! We hope you are able to benefit from the experience and insight of your peers, as well as sharing your own!
And don't forget to consult the online Healthjump manual to find help for any issue you might come across!