Much to the chagrin of most Meaningful Use Eligible Providers (EP), noncompliance comes when just one objective is not met. In 2015 when stage 2 takes effect for a bulk of EPs, that objective could be the patient engagement. On paper it seems so simple, 5% of patients need to send a secure message to their EP through, most commonly, a patient portal, but the reality of getting patients to engage online is starting to hit home. Though the outlook may appear grim, there are ways to encourage patients to start embracing these new, preferred, methods of communication. The first suggestion: Break patient reliance on telephone calls.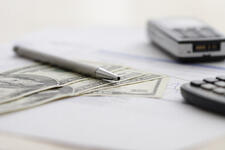 http://www.dreamstime.com/business-objects-stock-images-imagefree198174
Just about everything a patient can possibly need that is traditionally handled through a telephone call can be handled through any certified patient portal software. If a patient calls to schedule an appointment, ask a question about their medical condition, or question a recent invoice, simply remind them that they can send a message on the portal. The more features made available to the patient on a portal, the more likely they are to take advantage of those secure messages that will get engagement numbers where they belong, well over 5%. So, be sure that the clinical summaries and any other clinical or educational document is provided to the patient via the portal, and also give patients the ability to pay their invoices online to entice them to begin using the portal.
In addition to all the patient bait listed above, eliminating the old fashioned call reminder service for upcoming appointments, immunization reminders, and preventative visits is a perfect way to start taking advantage of the portal, and if the portal has the ability to also send a SMS message directly to a patient's smart phone, even better. Allowing a patient to reply with a "Y" to a text or secure message is a simple way to get the patient engagement numbers up above the 5% target.