Of all the adjectives a person can use to describe the American medical industry, stagnant is not a word that quickly comes to mind. In 5 short years a majority of healthcare practices, from single doctor practices to hospital networks, have gone from paper charts to electronic health record systems, and a wide spectrum of medical software and hardware are being implemented and integrated in practices at a rapid pace.
With all of the changes happening at the doctor's office, patients are beginning to recognize the benefits of these new technologies and expectations are being set for the entire care continuum. If the family doctor is running a modern practice with all functionality of a paperless environment, a patient will come to expect the same from their dermatologist, cardiologist, dentist, and so on. If a practice doesn't adopt and adapt to new technologies at an operational and clinical level, that practice runs the risk of losing a patient to competition.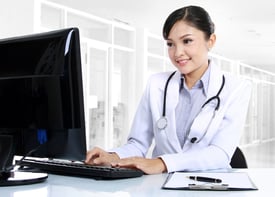 Finding a new doctor or diagnostic service facility online is easy, and there is growing respect and trust for online reviews. Practices need to take advantage of happy patients and incentivize them to become evangelists for the practice, especially online. Controlling a practice's online reputation is already an important aspect of a practice's marketing plan, and if this is still a foreign concept, the time is now to start doing some google searches.
As patients continue to search for the best possible care team to handle all of his/her healthcare needs, remember that advancements will continue to push patients into a more active role in maintaining their health. Personal health records with doctor communication and portable monitoring devices will become the norm as traditional office visits begin to decline as the sole interaction between a doctor and patient. Educated patients are better suited to handle their healthcare to do their part are reducing the staggering costs associated with treating conditions, injuries, and illnesses.