Getting a copy of your medical record is beginning to get easier as more doctor's offices start to utilize their electronic health record (EHR) systems full capabilities. The EHR boom, which is winding down, has a majority of doctors and hospitals in the United States using these computer applications to keep a log of all the information they have on their patients in an electronic chart, and for patients that means to cost to get your record could drop. In some cases practices are providing your record for free, which, I am sure every patient will argue, should be the norm.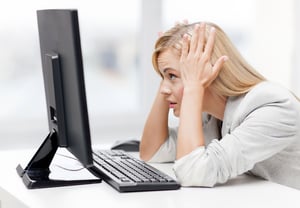 Save yourself some frustration and learn about your rights.
Before you go off requesting a record from every doctor you have ever seen, it is important to know what you are entitled to, and with that knowledge, you will be able to work with your doctor's staff to get what you need to consolidate your health record into a nice and secure personal health record platform. If you are so inclined you can visit the Health IT government website (http://healthit.gov/) and do your own research, but I recommend getting familiar with a group called GetMyHealthData (GMHD).
The group is championed by patients across the nation and coordinated by some big players in the field of Healthcare IT, Farzad Mostashari and Aneesh Chopra (google them if you don't know them). Essentially, what the group is trying to do is help educate patients on their rights to their medical information as well as keeping tabs on the struggles and successes patients are having getting their records.
We at Healthjump are on board with GMHD's mission and we encourage anyone with an interest to get involved by becoming a tracer, which will provide valuable feedback to the group, who can then, in turn, report back to Washington where the biggest roadblocks are for patients. Watch this youtube video to get a basic understanding of HIPAA rules around medical record requests.