When it comes to a patient portal, any website or mobile phone app, patients will not use it if it does not serve a purpose that keeps the user coming back time after time. The purpose could be paying a bill, scheduling an appointment or requesting a referral, but it must be a feature that is worthwhile and potentially makes a patient's life a little easier. Additionally, patients will not use new piece of technology if its onboarding process is too complicated for the average user to complete. Getting patients to register for a a patient portal is sometimes half the battle, so when a user decides to take the plunge, make it as easy as possible.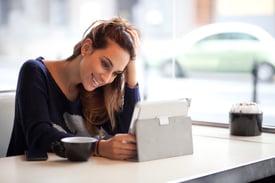 The following tips can boost your patient registration and engagement:
Tokens: A registration process involve unique tokens will help the patient's new online profile link of with their chart in the EHR/PM application.
Features: If the patient portal offers add on features like bill pay or intake forms, enable them on the portal and market these features to patients as convenient time savers.
Chat: Offer technical assistance during business hours via chat and email so that patients who need help with registration will get the support they need.
Waiting Room: Help patients to register while they are in the waiting room. It will help them pass the time, and it will help your practice's cause for patient engagement.
Feedback: Provide thoughts, opinions, and experiences with the portal to the vendor in the hopes that they can work through development challenges that have been giving patients problems with registration or usability.
Remember that an educated staff is good, but an educated patient population is great when it comes to engaging communications online. Take the time to work with patients on the portal. Who knows, they may provide valuable feedback that could fix a glitch that was preventing other patients from registering.